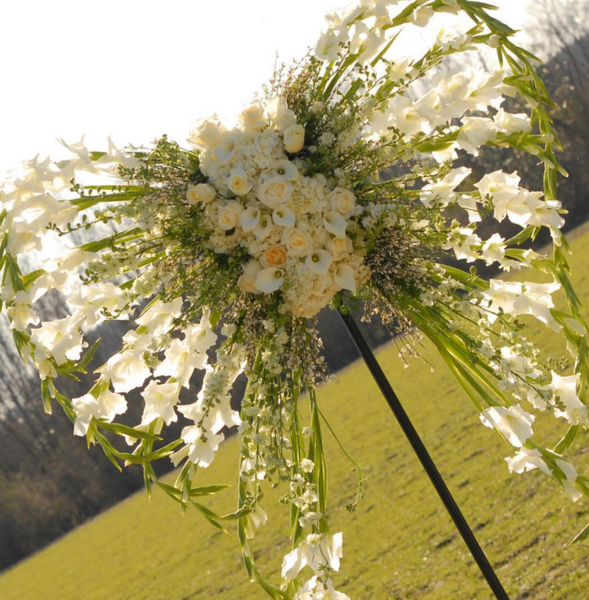 "Angel Sings" All-White Sympathy Flower Arrangement
Brand: Flora Funeral
Our "Angel Sings" all-white sympathy flower arrangement is a beautiful and peaceful tribute to honor the memory of a loved one. This stunning display features beautiful white flowers arranged in the shape of angel wings, standing over 6 feet tall.

The combination of all-white roses, tulips, and hydrangeas, along with the lush greenery, creates a sense of peace, purity, and comfort that is perfect for a service or tribute to a loved one. The angel wings design is a touching symbol of the love and support that surrounds those who are grieving, and is sure to provide comfort and solace during a difficult time.
Our skilled florists will ensure that every detail of this arrangement is perfect, from the placement of each flower to the addition of greenery to complement the angel wings design. "Angel Sings" is a beautiful expression of love, sympathy, and support, and is a perfect tribute to honor the life and legacy of your loved one.
Order now for same-day delivery and let us help you convey your condolences and show your love to those who are grieving.
Special design call 512-586-9138 for any questions.